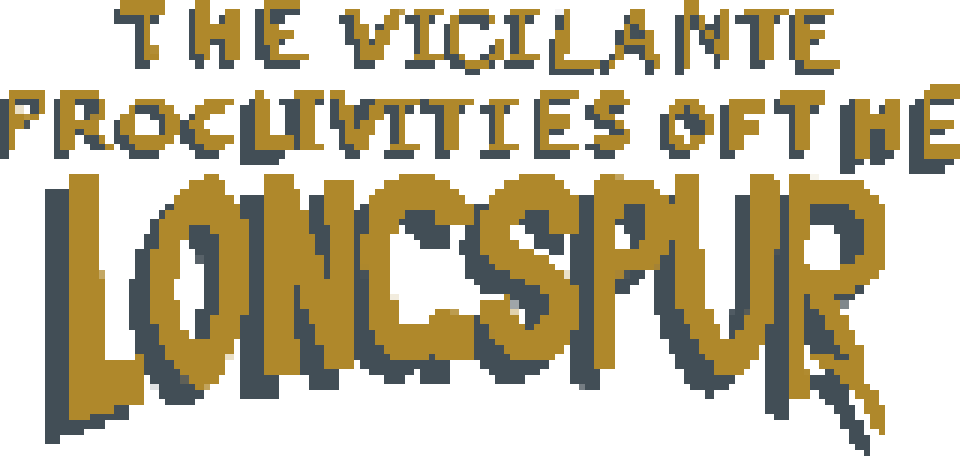 The Vigilante Proclivities of The Longspur
Hey all,
Thanks to everyone who came by to try our demo at PAX Australia 2019 and showed their interest!
The demo is now available to download and play for yourselves, with an extra scene now that we aren't there to explain it. It also lets it stand on its own from a narrative standpoint. We tried to add something without changing the original content at all, but hope it doesnt throw people off!
That scene was extracted from early on in the second act of the game and then kind of given a PAX sheen to it so we could kind of tap into the PAX energy.
As those who talked to us there know, our current plans are to shelve this project, as we want to turn our attention towards some of the supporting characters in this story.
A superhero story is only as good as the villains, and there are a few in this one. Being an original IP though meant having to introduce a lot of these villains. It meant two things, 1. the scope of the game was getting bloated out and 2. some of these villains stories aren't getting the level of attention they deserve. Its a lot of wasted potential.
To that end, we will be shelving this game, and instead taking the time to flesh out these characters in their own short ~2.5 hr point and click adventure one shots! We will then come back to this game where they will all come together, but by that time the concept may have evolved and may look like something completely different.
We hope to spend approximately 6 months on each one, so the first is hopefully going to land around May 2020 (we could of course also miss it by a mile!)
You can follow along with our progress through one of the options listed here
Thanks again,
Dom
Files
the-longspur-pax-demo-macosx.zip
36 MB
Oct 23, 2019
the-longspur-pax-demo-webgl.zip
Play in browser
Oct 23, 2019
the-longspur-pax-demo-win64.zip
36 MB
Oct 23, 2019
Get The Vigilante Proclivities of The Longspur