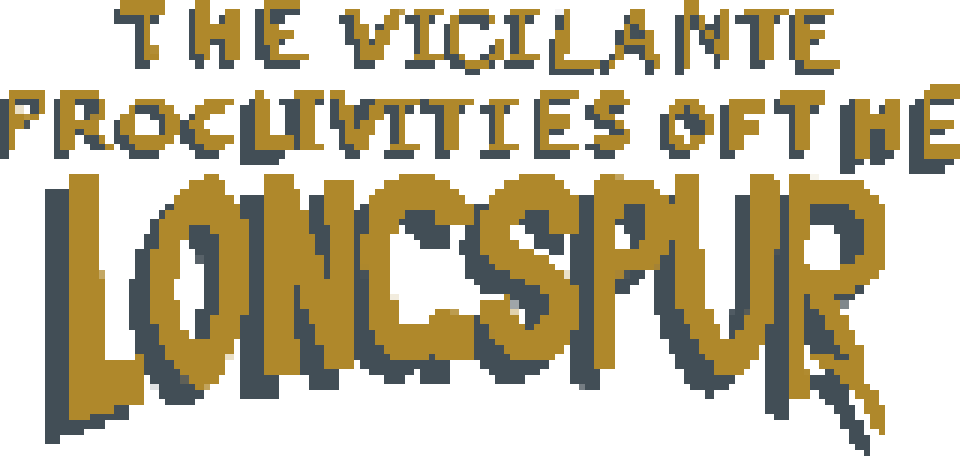 The Vigilante Proclivities of The Longspur
New Assets and Hiatus after Feedback
---
Hi All,
Just a quick note to say the version of the demo with the new assets is up.
Thanks everyone for all their feedback on how they felt when playing, I've begun sharing REALLY early on in the process in order to get the earliest hints of what will strike a note with audiences, and all that feedback will help!
I'll be going fairly silent until maybe around December 2019 or January 2020 while I take all the feedback on board and shape the characters, setting and plot to try and tailor the experience to get the feel I want out of it.
I'll probably be trying to look at releasing this over 4 or so 2 hr "episodes". In Oct/Nov if I am happy with what I have and where it is going, I will look at releasing the first episode sometime in May 2020, obviously at that point the characters and plot will be more locked down.
If I am not happy with it I will probably fall back on a more well formed idea, a shorter story that can be told over a single 2-hr short game.
This is definitely a more "long term" project and I don't really want to be rushing it out. This project is more of a barometer for me, for me to periodically check whether I am ready to handle a "bigger" story.
Thanks everyone!
Get The Vigilante Proclivities of The Longspur